Horizon 2020 The Blue Growth Farm: third work progress meeting and third General Assembly
On the 10th and 11th of December 2019, the 3rd General Assembly and 3rd progress work progress meeting were held at RINA-C offices in Milan, Italy. During the meeting, the activities already concluded and those foreseen for the next six months have been discussed by the consortium.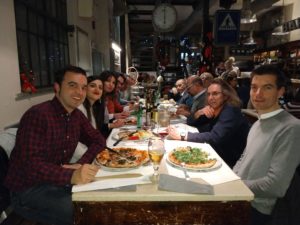 For further information please visit http://www.thebluegrowthfarm.eu/ and subscribe to the newsletter to be kept posted!